Posted on
By Lara Struckman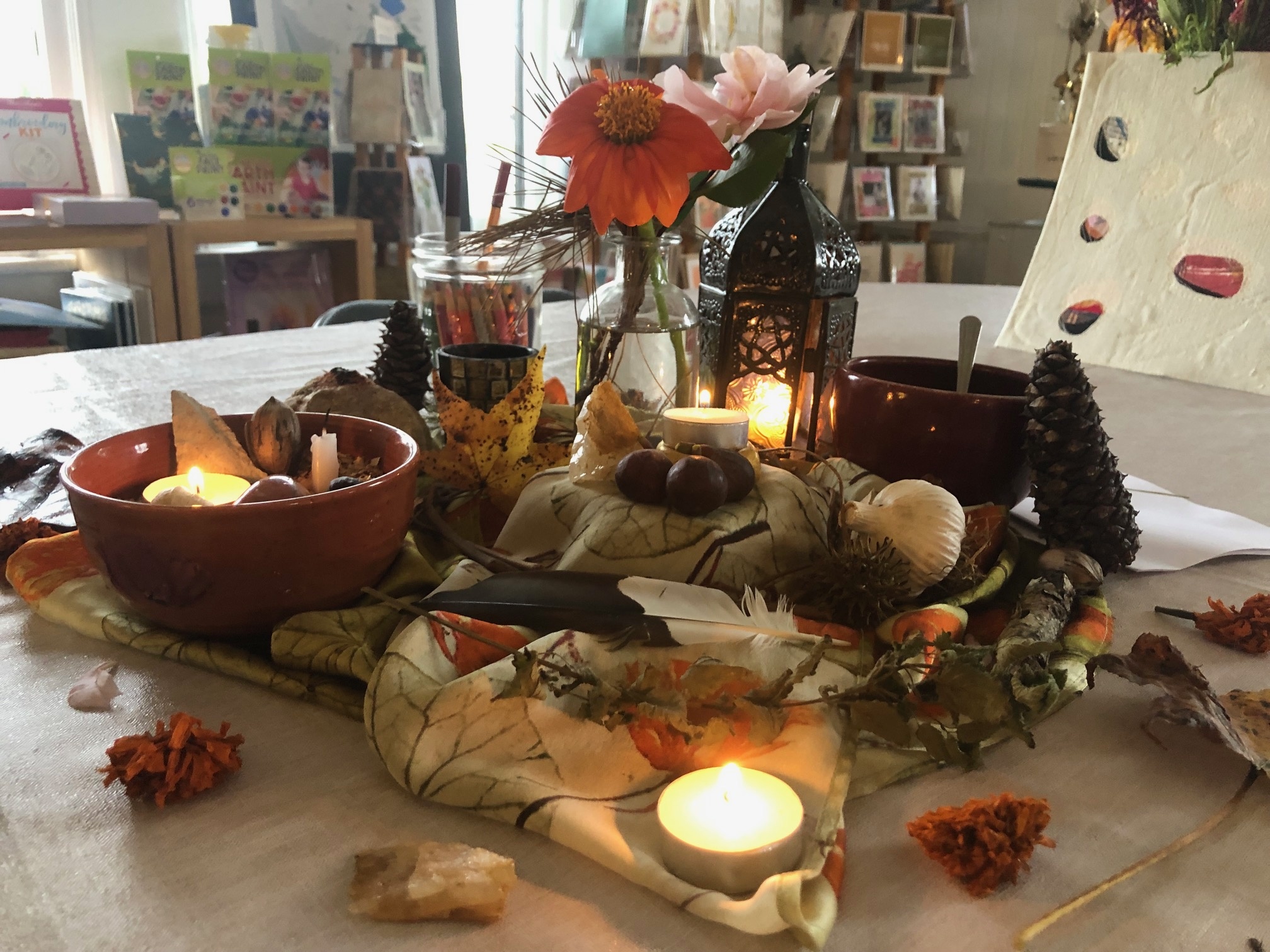 As autumn cozies around our hearts with warm colors, cool breezes, and hearty flavors, we can also find a tenderness in this darkening time of year when grief and sorrow make themselves known. So often in our lives we hold griefs big and small that go unnoticed, unattended. There isn't space in our world for these expressions of sadness, of pain, of suffering of an open and tender heart. However, we can see autumn as an opening for such feelings. The lush leaves dry and fall to make space for your grieving, the darkening nights provide opportunity to go inward and turn toward your own hearthfire. The golden sunlight provides warmth to the places and longings who may have grown cold. There is a quieting to the world's noise so that we can listen more closely to the voices in our own hearts and others. The voice of our grief asking to be heard and felt.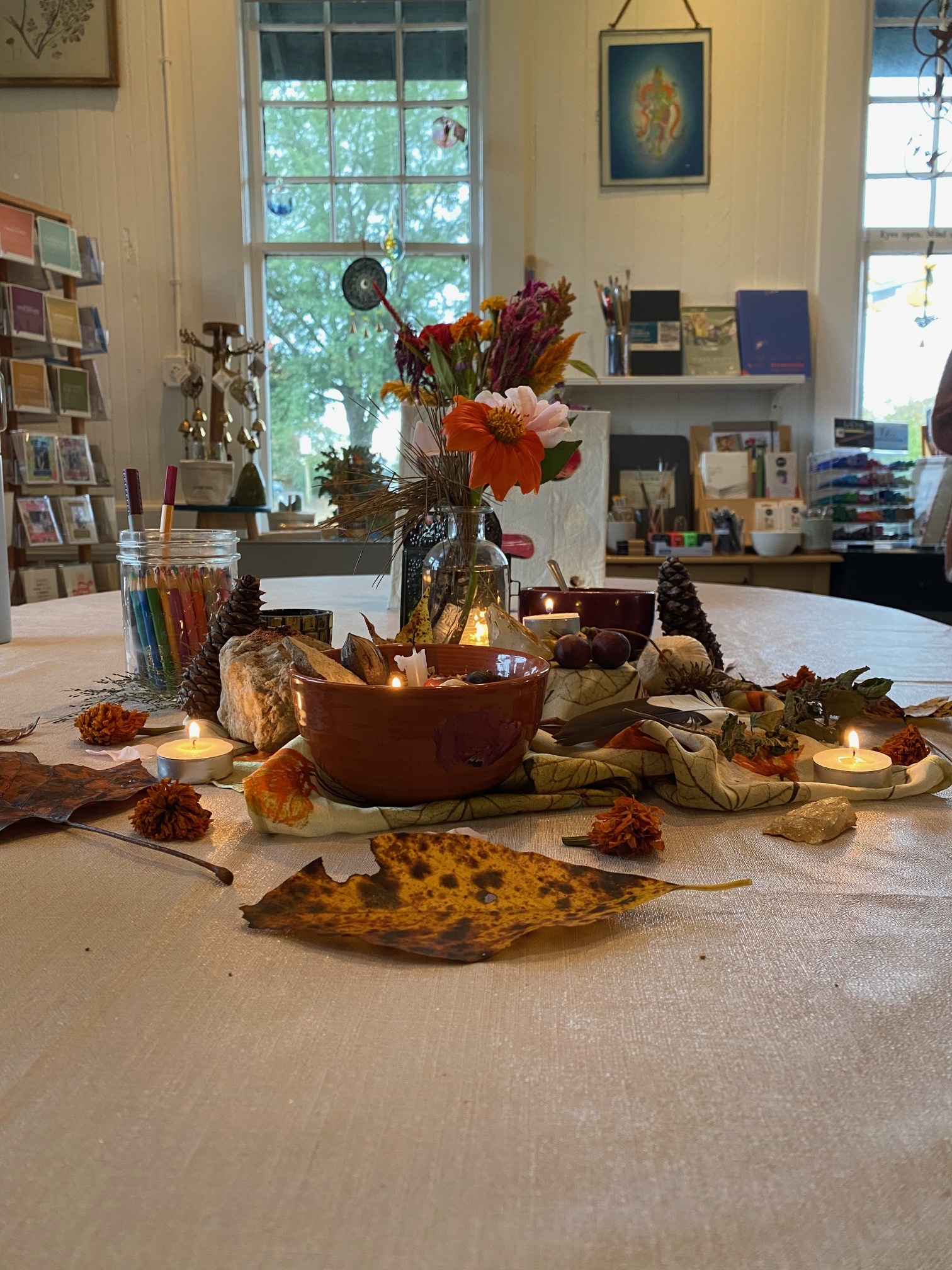 On Sunday we made space for this type of seasonal connection that holds tender, grieving hearts in transition at our Tender Leaves Grief Circle offered by Lara Struckman. We laughed, cried, and circled around candlelight to share stories and musings of our saddened places where love becomes grief. It was a fresh and cool morning as we wandered around for a while taking in with our senses the changing trees and noticing the signs of both life and death that Earth in autumn offers, allowing too for our hearts to be big enough to hold both love and sorrow, gratitude and grief. 
Those who attended left with a hand drawn imprint of the leaves of their grief and hopefully with some comfort of not feeling so alone in their tender season of life.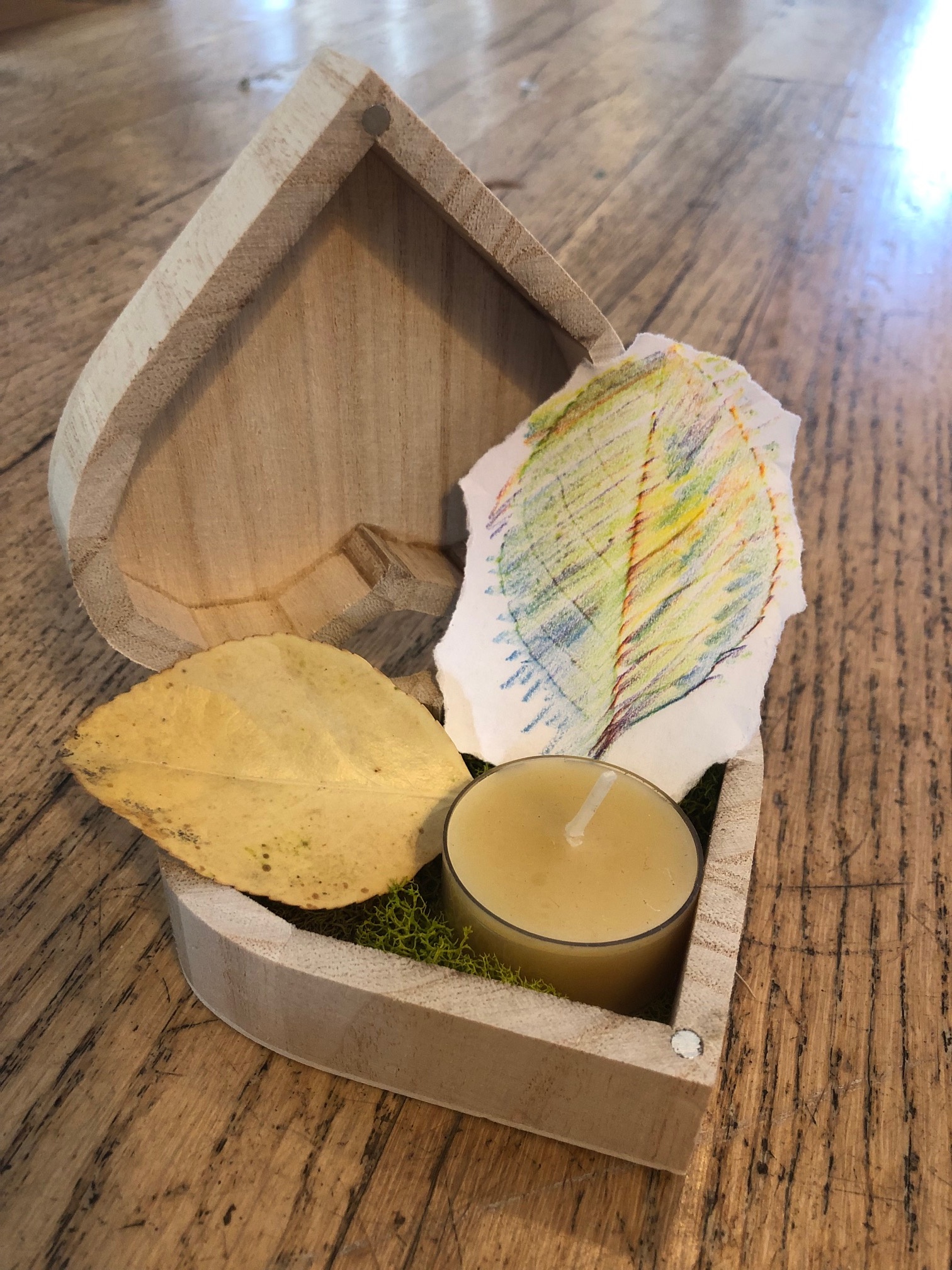 Thank you to those who participated and all of you who might be holding grief in your hearts right now. Know that there is space and solace in the turning of seasons. 
To learn more about Lara and the Ritual Grief Care she provides, check out her Deeply Rooted offerings.