This past week at My Muses Card Shop we hosted our first card writing for seniors event. We invited community members and those passing through the store to pause for a moment, reflect, and write some well wishes to our senior neighbors living at Crescent Green Nursing Home and Carolina Springs senior apartments. It was a beautiful event and a joy to hear people share their own stories of the seniors in their life they love and cherish and how this invitation inspired them to connect with their own neighbors and loved ones. Having a space in the store where folks could sit, doodle, and wonder at who might receive their warm wishes brought a liveliness and sweetness to Muses during those 4 days.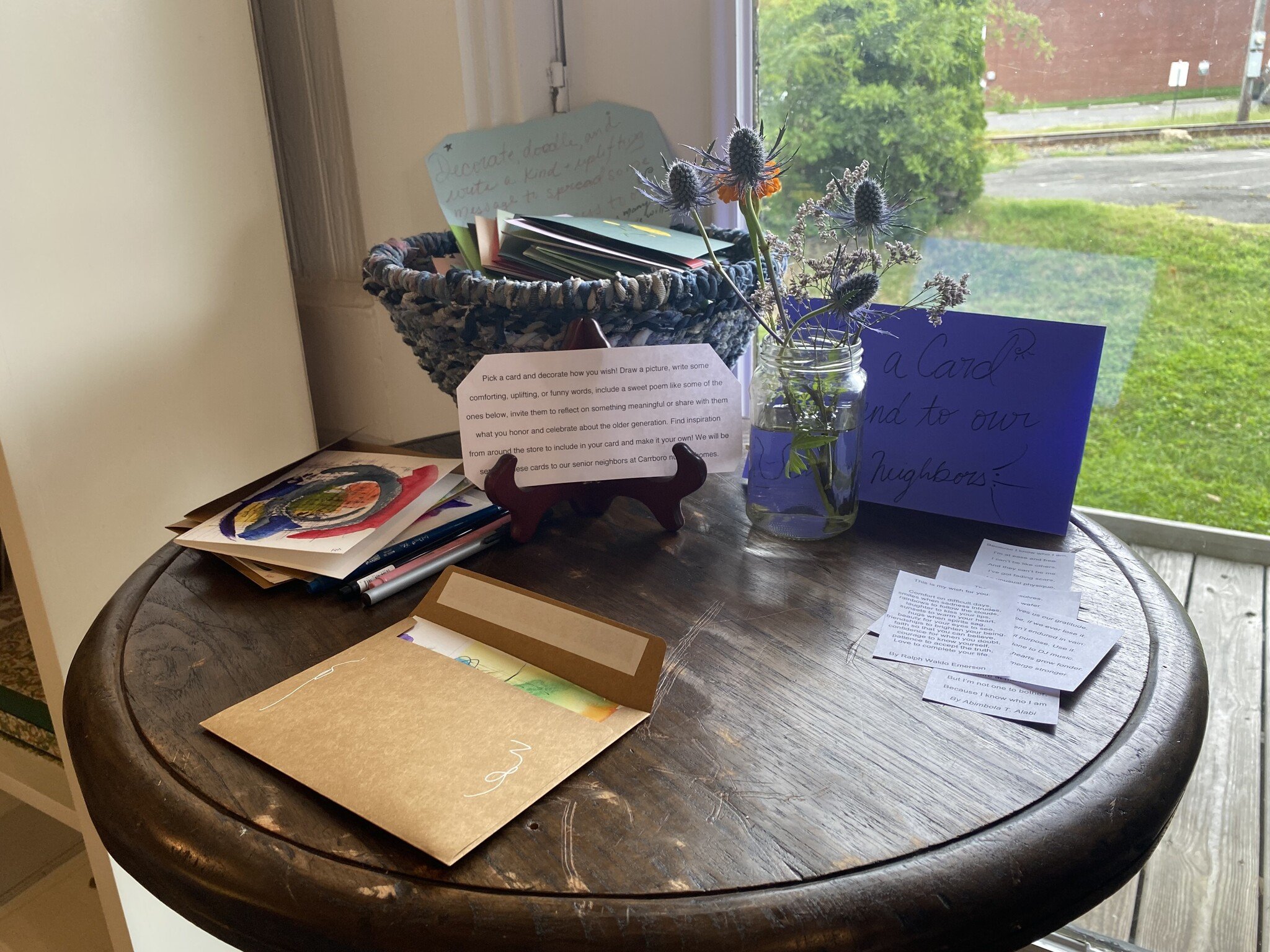 So often in the busyness of our lives it can be hard to find the time to write down or share our gratitude, care, and connection with the people we love. Our communities can form a sort of web that links us together with one another and the world around us. Sometimes we forget that there is more than who and what is right in front of us in our web. But when we do look up, we can see all the other gems around us reflecting back to us and bringing richness to our lives and expanding our vision to see those whose connection might need a little support. By reaching out, even just a small gesture of a card, note, or kind text can be enough to strengthen the threads that weave us into the landscape of our lives and relationships.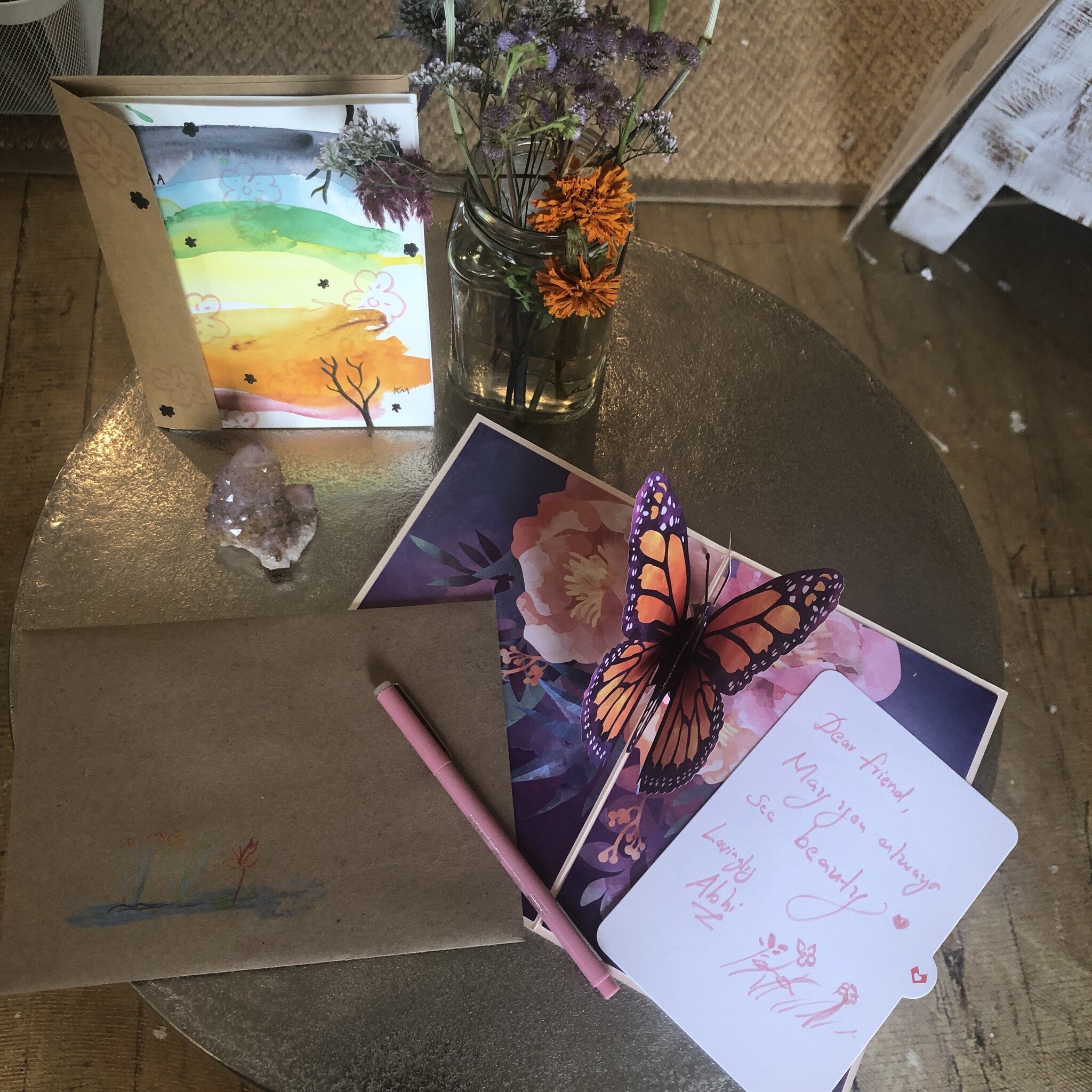 As we deliver these cards to their awaiting recipients this week, we know that these cards will bring comfort, hope, and hopefully a smile and a chuckle to those who read them just as they did to those who made them and bolster the interconnectedness of our sweet Carrboro web.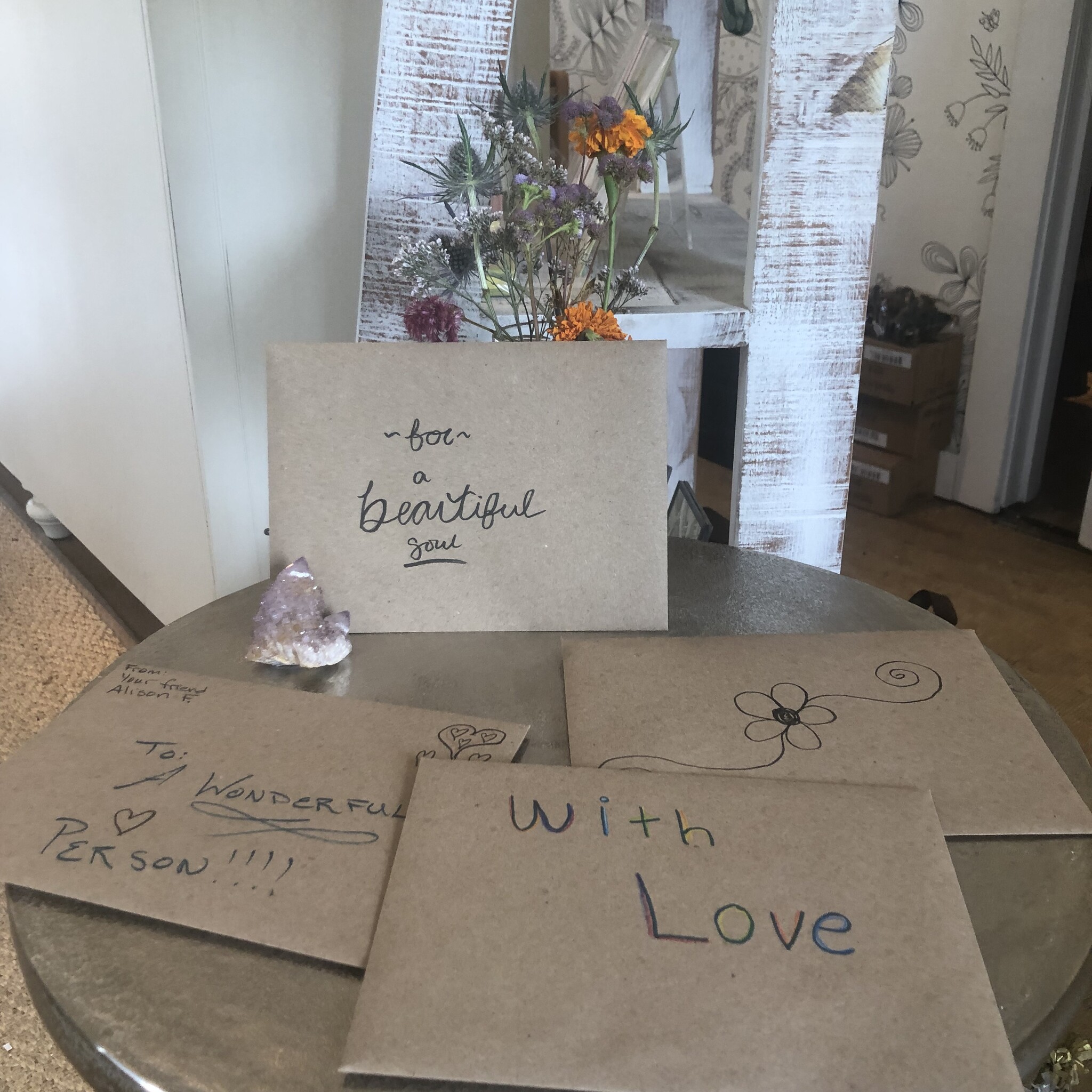 Thank you to all who stopped in to make a card and offer a bit of your time and care. For those who missed it, don't worry we will be doing a community car(e)d drive every season to spread some kindness and care to our community. If you know of or are part of an organization or community who would love to receive some kind greeting cards from us, please let us know! 
However, in the meantime you don't have to wait to show someone you know (or don't) that you care about them. Write a note to your neighbor, relative, friend, or coworker or simply offer some kind words or a smile to a stranger you meet, you never know what just might brighten their day and deepen their roots.